Iceland Travel 101
If there was ever a country guaranteed to capture the hearts and imaginations of travelers, it would be Iceland. A small Nordic nation in the North Atlantic Ocean, this is an isolated island practically packed with dramatic landscapes.
Traveling to Iceland will introduce you to more natural wonders than just about any other small island on the planet. Here you'll find a hotbed of volcanoes, lava fields, glaciers, geysers, green fjords, and elves (yes, elves!).
It wasn't that long ago that Iceland remained relatively unknown to mainstream travelers. But word of the island's mythical beauty has spread like wildfire over the past decade, and the spectacular array of things to do in Iceland have firmly cemented it among the world's hottest ecotourism destinations.
Fortunately, while Iceland travel has been growing rapidly, the country has managed to avoid becoming a mass tourism cliché. The country emphasizes preserving and protecting its fragile environment and has successfully achieved a delicate balance between maintaining the authenticity of its wild and untouched landscapes while still making them accessible to tourists.
If you're planning to travel to Iceland, here are 30 things you should know before you go:
PLACES TO SEE IN ICELAND
1. Volcanoes
Iceland's location between two tectonic plates means the country has one of the highest concentration of active volcanoes in the world. There are 30 active volcano systems in Iceland, and the country tends to see an average of one eruption every five years.
Most of the time these are harmless (they're known as "tourist eruptions"), offering spectacular photo opportunities while causing minimal damage. But the 2010 eruption of Eyjafjallajökull sent volcanic ash skyrocketing across Europe, which disrupted air travel all around the world.
The most popular volcanoes to visit in Iceland include Helka (which has erupted over a dozen times since the days of Viking settlement), Eyjafjallajökull, and Öræfajökull (Iceland's tallest). Covered by a vast glacier, Snæfell is also a must-see volcano: It became world-famous after Jules Verne described it in his book A Journey to the Center of the Earth.
2. Waterfalls
With so many dramatic mountains and anywhere from 20-80 inches of precipitation each year (the Southern side is wetter), your hardest decision will be narrowing down your list of the best Icelandic waterfalls to visit.
Iceland has a great diversity of waterfalls, offering everything from glacial falls (which are the result of meltwater that flows down from glaciers) to those which rip through canyons and fall dramatically onto black sand beaches.
Some of the country's most notable falls include Dettifoss, which is the largest and most powerful waterfall in Europe. There's also Selfoss, a horseshoe-shaped falls located on the same glacial river as Dettifoss, and Godafoss, which is nicknamed "the Waterfall of the Gods" (named during Iceland's conversion to Christianity).
Svartifoss is also of particular note: It's a strikingly beautiful waterfall that plummets down a dramatic cliff of pitch black basalt columns.
3. National Parks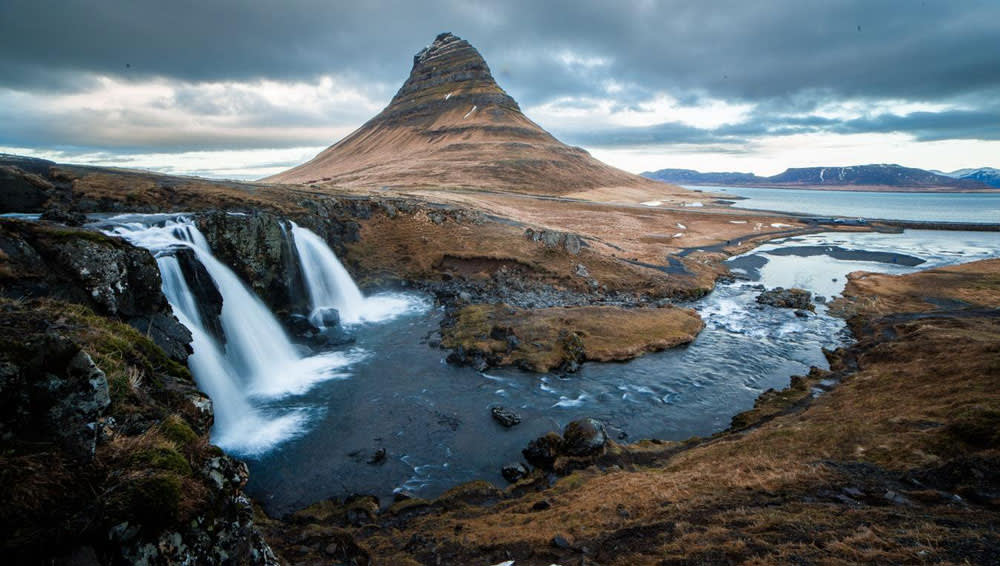 Iceland has three national parks, though the largest of these is now made up of what was once five separate parks.
Þingvellir National Park has the longest history: It was here that the world's oldest existing Parliament first assembled, and for this reason it is recognized as a UNESCO World Heritage Site. The park is home to the largest lake in Iceland, where you can snorkel or scuba dive between the two tectonic plates that represent the geographical separation of North America and Europe.
Snæfellsjökull National Park is the only one in Iceland that runs along a coastline. It offers such a diverse range of landscapes that you're able to spend time on the beach, visit a glacier, and head into a lava cave, all in the same day!
Last but not least, Vatnajökull National Park is the largest national park in all of Europe. It offers access to Hvannadalshnjúkur, Iceland's highest mountain, and a wide range of waterfalls, including Dettifoss and Svartifoss.
4. Cities & Small Towns In Iceland
Iceland isn't all about wild nature. There's also a huge range of charming small towns and larger cities (though Reykjavik would be considered small when compared to most other capital cities). Most travelers fly into Reykjavik, and you should leave at least two days to explore this colorful seaside city.
Akureyri is another notable city: Located on the other side of the country from Reykjavik, it is known as Iceland's capital of the North. The town is set amidst a range of beautiful mountains and is the country's main base for whale watching.
Hvammstangi is another town you won't want to miss. This small town of around 580 residents is a charming stop along the world-renowned Ring Road, with the ocean on one side and beautiful rolling hills on the other.
You should also try to take in Hofn, a small seaside town from which you can visit the gorgeous glacial lagoon, Jökulsárlón; Vik, a small village that's home to Iceland's famous stranded airplane on a black sand beach; and Seyðisfjörður, with its quaint traditional houses backed up against a dramatic fjord.
Things To Do in Iceland
5. See the Northern Lights
The Northern Lights are one of the biggest reasons to visit Iceland in winter. On a clear night, you can see them throughout most of the country from late September to early April. But it's important to remember that, as a natural phenomenon, seeing them is never a guarantee.
Give yourself at least a couple of days in the country if you plan on chasing the Northern Lights. It's best to make your way as far out of the city limits as possible: The least amount of light pollution will allow the glowing lights to show more vividly.
Pingvellir National Park is particularly known for offering spectacular views of the Northern Lights.
6. Go For A Hike
Hiking is one of the best ways to get up close and personal with Iceland's dramatic natural landscapes.
The country offers a wide range of walking trails, through some incredibly diverse ecosystems. With hikes that lead you through lava fields, glacial ice fields, grassy meadows, and black sand deserts, the hiking terrain options here are vast and varied.
Established treks throughout the country can range anywhere from a few hours to a few weeks, so it's important to research which hikes you want to undertake. The most popular include the trails at Jökulsárgljúfur National Park, Skaftafell, and the four-day Laugavegur trail.
7. Drive Around the Ring Road
Road tripping is one of the best ways to discover Iceland's natural beauty, and you can easily take in most of the country by following one road.
The 1300-kilometre Ring Road wraps its way around the entire country, taking you past all of the aforementioned places.
The Ring Road will be your main route, but there are many secondary roads that break off from the highway, leading to local villages and attractions worth taking in along the way.
8. Watch Out for Elves!
Elves are a big part of the cultural landscape in Iceland, and many locals still believe in the existence of the Huldufolk, or hidden people. The perceived existence of elves sparks environmental protests to this day.
Whether it's laying a public road or building a new home, if the proposed construction has the potential to disrupt the lives of elves believed to be living in its path, it is likely to spark a public protest.
9. Go Hot Tubbing
Iceland is blessed with countless natural hot springs and geothermal lagoons, so hot tubbing is a prominent part of Icelandic culture. Almost every Icelandic town features an outdoor geothermal swimming pool, with accompanying hot tubs, saunas, and maybe even a luxury spa on site.
The Blue Lagoon is the country's most famous and well-established geothermal site. But if you're not in the mood for sharing your soak with hundreds of other tourists, stick to the many other natural hot springs you'll find dotted across the countryside.
There is fairly strict etiquette for bathing in Iceland's public springs or pools, so it's definitely worth reading up on hot tub protocol so that you don't break any rules.
10. Try Outdoor Adventure Activities
Defined by its natural beauty, Iceland is the perfect country for exploring outdoor adventure sports. There are a huge range of options, whether you're interested in horseback riding, snowmobiling, snowshoeing or exploring in Super Jeeps.
While adventure sports can be enjoyed in almost any country these days, there are few places in the world where you'll be surrounded by scenery quite so spectacular as in Iceland.
11. Watch for Wildlife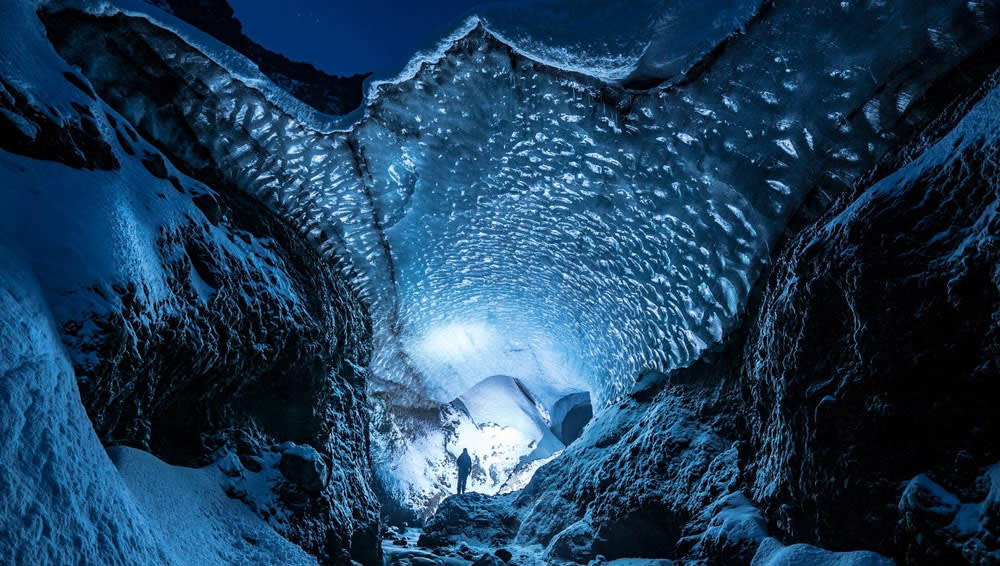 Access to wildlife in Iceland is extraordinary. On any epic journey through the country, you are likely to encounter wild horses who roam freely by the side of the road, exotic seabirds (such as the comical puffin), and marine life that includes 24 species of whales.
Birds are one of Iceland's biggest draws, with Lake Myvatn considered to be one of the premiere locations for bird watching in the world. The lake and its surrounding wetlands are home to over 115 species of birds, including 13 different species of duck. While you're in the area, also keep a keen eye out for the elusive Arctic fox.
TRAVELING TO ICELAND RESPONSIBLY
To preserve one of the world's most fragile environments, it is incredibly important that every Iceland traveler is conscious of their social and environmental footprint. Iceland is ahead of much of the world in terms of ecotourism. With most hotels and tour operators embracing sustainable practices, it's relatively simple to travel responsibly once you arrive. The basic principles of responsible travel apply in Iceland, though there are additional things you should be aware of that are country-specific.
12. Don't Vandalize the Moss
Moss grows in abundance throughout Iceland. Spectacular swathes of it blanket the landscape, from old lava fields to the crags of mountains and cliff faces.
But while it may look endless, this moss is incredibly delicate. If damaged, it can take decades to recover. In fact, moss can often be damaged irreparably by something as simple as driving off the road or leaving a footprint.
As comfortable as it may look, do not lie down in the moss. Stay on marked hiking trails so that you don't trek through it, and don't drive off-road. Only camp in designated campsites, and never intentionally rip out moss to insulate a tent, as this leaves open scars on the land.
The typical mantra of "leave only footprints" does not apply when it comes to Icelandic moss. Never carve your name into the landscape either, as this only heightens environmental degradation.
13. Don't Buy Bottled Water
Bottled water is generally discouraged because of the environmental impact of plastic waste. But it is often a necessity for travelers visiting countries where the water isn't safe. Fortunately, Iceland does not fall into this category.
Pure springs and glaciers cover the entire country, and the island's infrastructure ensures that fresh water is distributed to every tap. With zero chemicals, it is some of the clearest and cleanest water in the world. So instead of buying "Icelandic Mineral Water" while you're there (which is exactly the same as the water that comes from the taps), bring your own bottle from home to fill.
It is a good idea to let the tap run a bit when changing from hot to cold water. Because it is straight from the spring, hot water in Iceland can smell and taste a little like sulfur, though this is totally harmless.
14. Treat Wildlife with Respect
Much of the wildlife found throughout Iceland roam freely, so it's important to treat any animals you encounter with respect. This includes the horses you may see roaming freely by the side of the road: Give them a wide berth, and don't attempt to interact.
One of the wonderful things about Iceland is that there are no imposed regulations about where you can and cannot walk. Everything is wild, and it is up to the traveler to take their own personal responsibility.
Because of this, you can literally walk on top of bird colonies if you are not careful. So it's important to constantly remain aware of your surroundings. Come breeding season (which lasts from April to August), exotic seabirds arrive in Iceland by the millions, and coastal cliffs are transformed into massive colonies.
Wildlife access in Iceland is almost unparalleled, so it's of the utmost importance that travelers remain respectful at all times.
15. Don't Make Cairns
You'll likely come across a range of Cairns in Iceland. These carefully arranged piles of stones typically appear along hiking trails through the country's national parks.
This may seem like a harmless thing to do, but in fact, it can have grave consequences.
Historically cairns were created by the Vikings as trail markers, and they remain today a crucial part of navigation for hikers. Tourists have recently taken to creating their own. Not only does this risk misdirecting hikers (which could have serious ramifications to their safety), but it also destroys the natural environment when you remove rocks and place them where they don't belong.
16. Support the Whale-Watching Industry
Whale hunting has been a historically significant part of Icelandic culture, and you can still find whale served in restaurants and supermarkets throughout the country.
Whale hunting is still conducted in Iceland today, but supporting the whale watching industry is the best way to help end this ancient practice permanently.
Home to over 24 cetacean species, Iceland is considered among the best places in the world for whale watching. And when this industry becomes more profitable for the Icelandic economy than hunting them does, it will be more difficult to justify the hunts.
SAFETY & TRANSPORT IN ICELAND
With an almost non-existent crime rate and no issues with drugs or homelessness, Iceland is one of the safest countries in Europe. While you won't likely face any man-made dangers, threats from nature, road safety, and unpredictable weather are more common.
Iceland's Ring Road has become one of the world's most popular road trip routes, so many travelers choose to rent their own vehicle. This makes road safety even more important, especially when navigating a country with unique geological conditions.
17. The Weather
One of the biggest dangers in Iceland is the weather, which can be unpredictable and changes quickly between regions. During summer the weather patterns are reasonably tame, though heavy and sporadic rainfall is not uncommon.
But in winter they can be extreme. Heavy snow and rainfall in winter means that many roads become impassable: If you are not prepared with adequate equipment and clothing, the consequences could be dire.
You should be prepared for inclement conditions all year round. It's essential to check the weather forecast each day, especially if you're hiking (hikers can call 902 0600 for a reliable forecast). Always ensure that you have proper clothing and equipment (including a phone, GPS, compass, maps, and adequate food).
18. Road Safety
Paying attention to the weather and adjusting your driving to the conditions is the best way to stay safe on the roads in Iceland. If it's raining, drive slowly. If it's snowing and you've never driven on snow before, drive extremely slow. In winter, every rental car should be fitted out with snow/all-weather tires, but make sure to confirm this with your rental company beforehand.
19. Geological Risks
Iceland's geology is a huge tourist draw, but this also presents unique safety concerns. When hiking, it is important to keep in mind that the run-off from glacial mountains can see trickling streams turn into white water rapids without warning. Hiking paths that cut through coastal areas may only be safe to access at low tide, so it's important to research both your route and your timing.
In geothermal areas, it's important to follow the boardwalks, or only tread on ground that is clearly very solid. One of the biggest threats to tourist safety is walking on thin crusts of soil that gives way to steaming mud pots and fissures. These features can often reach 100 degrees Celsius as they emerge from the ground.
For the same reason, you should first check the temperature of any natural hot spring you plan on bathing in before you jump or step in. Well-established tourist springs like the Blue Lagoon will be fine to use. But natural hot springs appear all over Iceland, and – while typically safe – their temperature is not regulated.
If you don't have previous experience in hiking across volcanoes, glaciers or snowfields, it's best to do this activity with an experienced guide. You should only embark on isolated hiking across these landscapes if you know what you're doing and can identify natural hazards, such as where a crevasse may lie.
As mentioned above, Iceland is to be enjoyed at your own personal responsibility. Unlike other countries, you won't find warning signs or fences in areas that are high-risk, or where accidents typically occur. You'll have to practice common season by not walking up to the edge of a cliff when it's windy, or not swimming on a beach when there are large waves and strong currents.
THINGS TO EAT & DRINK IN ICELAND
Iceland is widely known for its, shall we say, "adventurous" cuisine. Not all of its traditional dishes will appeal to every palate, but here are a few of the more famous ones to try… if you dare!
20. Fermented Shark
The national dish of Iceland, fermented shark is known locally as Hakarl.
Seafood makes up a big part of Iceland's culinary scene, and back in the day shark meat was buried underground and left in the sand for three months. When it was pulled out, it was then hung up to dry for another three-four months.
This distinctive local delicacy can be eaten year-round, but most visitors find the taste revolting. Still, at least you can say you've tried one of the most traditional foods in Iceland!
21. Hot Dogs
Hot dogs (known locally as Pylsur) are hugely popular in Iceland, and this is the country's favorite fast food. You'll find hot dog stands all across Reykjavik, and many restaurants serve them, too.
But hot dogs in Iceland don't come cheap: You could easily pay up to $7 USD for one. The most iconic dogs in Iceland are a blend of lamb, beef, and pork. Ordering it "with everything" usually means deep fried onions, sweet brown mustard, raw onions, and a creamy remoulade.
22. Puffin
It may be difficult to swallow this cute and friendly seabird, especially if you've just spent time bird watching. But puffin is served in many restaurants throughout Iceland. While not typically common in Icelandic cuisine, locals have historically relied on puffin in hard times, where food was scarce. Puffin meat is usually smoked or boiled in milk. It is not widely consumed but is considered a delicacy.
23. Skyr
Skyr is an iconic Icelandic dish that you'll find pretty much everywhere. This thick, creamy dairy product is a marriage of cottage cheese and yogurt. It tastes quite similar to Greek yogurt.
Icelanders have consumed Skyr for thousands of years. It is typically served with a sweet topping such as berries and other fruits. It's low in fat and high in protein and has become so popular that there's been a recent demand to export it globally.
24. Lamb/Mutton
Lamb is more readily available in Iceland than beef, and much of Icelandic cuisine is built around the meat. Because they're wild-roaming, with a free-range diet of local berries and water from glacial streams, it is said that the sheep marinate themselves naturally!
Lamb is served in a number of ways throughout Iceland. Kjötsúpa is a traditional lamb meat soup that is made from the tougher bits of the animal and served with herbs and vegetables. This is a common staple. particularly in the winter months.
If you're feeling really adventurous you can order Svid, a Nordic tradition in which you're served a whole sheep's head on your plate. If you can look past the sheep's eyes, some people say the cheeks of the smoked sheep are the best meat you'll ever eat.
PRACTICAL INFO ON ICELAND TRAVEL
25. Seasons
When to go to Iceland will largely depend on the type of experience you want, the things you want to do, and the places you want to see. Exodus offers options for travel to Iceland in both the winter/early spring months as well as in the summer.
Traveling during the winter means you will be able to participate in activities like skiing, snowmobiling, and, of course, have the best chances to see the northern lights. Winter in Iceland lasts from late December through late March.
Summer in Iceland lasts from late June through late September. The season allows you to experience the midnight sun, and a rare opportunity to pack as much into every day as humanly possible, with 24 hours of daylight for three months.
26. How to Get to Iceland
You can travel to Iceland by air or sea, but most travelers choose to fly. Icelandair is the country's national airline.
Located a 48 km drive from Reykjavik, Keflavik is the hub for most passenger flights. As always, when you travel with Exodus, your arrival and departure transfers are included.