Costa Rica Travel Costs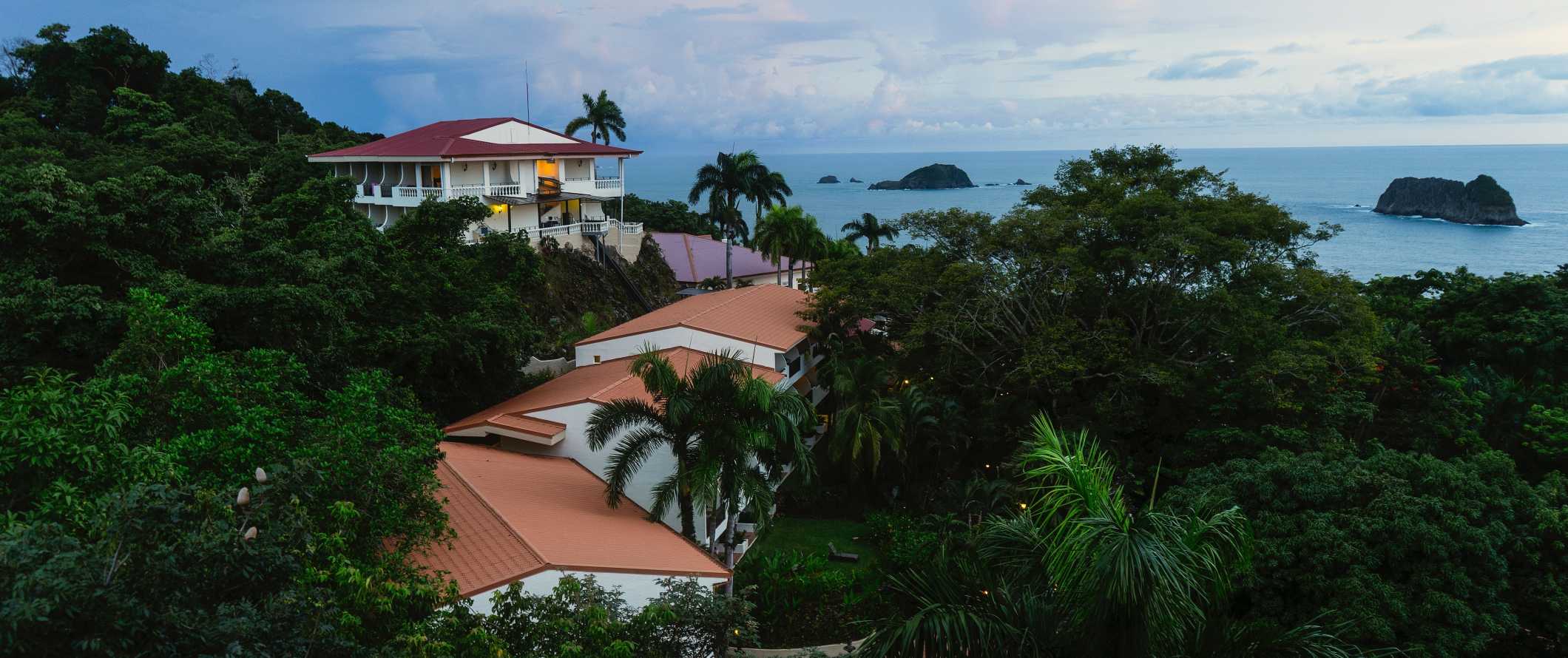 Hostel Costs – A bed in a hostel dorm with 4-6 beds costs between $15-25 USD per night, while dorms with 8 beds and up can be found for as cheap as $11-14 USD. Private rooms in hostels are usually $35-60 USD.
Free Wi-Fi is standard and some hostels also include free breakfast. The majority of hostels around the country also have self-catering facilities too. Many also have bars/restaurants on site. In the beach areas especially, some hostels even have pools.
Budget hotel costs – Budget hotels begin around $50 USD per night but average closer to $65-70 USD.Breakfast is often included and most have basic amenities like AC and TV. Many budget hotels even have pools, especially in beachside towns.
For Airbnb, private rooms start around $40-60 USD per night. For an entire home or apartment, expect to pay at least $75-125 USD. Prices double when not booked in advance.
For those traveling with a tent, camping is an option all around the country. Most campgrounds usually charge around $10 USD per night for a basic plot without electricity. Avoid wild camping as it is often unsafe and illegal in many areas due to the protection of natural areas.
Food – Costa Rican cuisine is centered around rice and beans, which are usually eaten for every meal. Potatoes, plantain, pork, and beef are also popular. Gallo pinto (rice and bean stir-fry) is the national dish. You'll find it mixed with eggs for breakfast. Casado is a typical lunch dish, which consists of rice, beans, veggies, fresh salad, and your choice of meat. Generally, the food here is quite mild.
Note: While you can easily pay for tours and entrance fees in USD, in smaller establishments, such as local restaurants, you'll need colones (CRC). Prices in this section are in CRC to reflect this.
At sodas (cheap local restaurants serving traditional cuisine), expect a filling meal of casado (rice, beans, veggies, and meat) to cost around 3,500-5,000 CRC. You can usually find empanadas and other savory snacks from traditional bakeries for around 2,000 CRC or less.
At a mid-range restaurant or in touristy areas (like right along the beach) expect to pay around around 7,000-8,500 CRC for a fish dish, 6,000-7,000 for a burger or a simple pasta dish, and 9,000-11,000 CRC for a steak dish or large pizza to share. Seafood dishes like lobster start around 12,000-17,000 CRC.
For fast food (think pizza or burgers) or a dish of fried rice at a Chinese takeout place, expect to pay around 4,500-5,000 CRC.
Domestic beer costs around 1,500-2,000 CRC, a glass of wine is 3,000 CRC, a cocktail is 3,500-5,000 CRC, and a latte/cappuccino is around 2,000 CRC. Bottled water is 1,000 CRC. Fruit smoothies, which you can get made either with water or milk, are 2,000-2,500 CRC.
If you plan on cooking for yourself, a week's worth of groceries costs around 20,000-30,000 CRC depending on the area. This gets you basic staples like rice, beans, veggies, fruit, and some meat or fish.