Katalina Mayorga, CEO of El Camino Travel © Natasha Lee
"I was working in international development and was loving it: I was traveling the world and working with social entrepreneurs and enterprises. I had no plans to get into tourism," begins Katalina Mayorga, CEO of El Camino Travel. "But, during a work trip to Guatemala, I was in a taxi talking with the driver about the drug-related violence in the region. My family is Colombian, so this hit really close to home. Out of nowhere, he said, 'Thank God for tourism!'.
Katalina was intrigued. She asked the driver why he had said that, and he replied that tourism provided a good, reliable income, and the only other industry that could compete with what he was earning in tourism was selling or shipping drugs. "It was such a powerful moment for me," continues Katalina. "I loved my work in development, but I had a lot of frustration with it, for example when the grants don't come in or when the money runs dry, people are left with no jobs or jobs that aren't paid well."
That moment caused her to look further into the tourism industry: "I realized no-one was putting together the type of experiences I loved as a traveler. I knew what my friends wanted to be doing when they travel: locally, culturally immersive experiences." Katalina wanted to create something that would get people off the beaten path, avoiding the tourist traps and get as many tourism dollars back into these communities as possible. "We started so that they could become thriving, financially sustainable communities that aren't dependent on grants from non-profits and charities," she explains.
El Camino Travel (ECT) was founded to create trips that empower both the travelers and the people on the ground. "It's a reciprocal exchange," she continues. "I always think that if our travelers come back and say, 'Oh, those people are so poor, but they're so happy', which is something you hear a lot when people visit these types of destinations, then I have failed at my job."
Katalina explains she of course wants ECT's travelers to come back feeling inspired but she also wants the people on the ground to be able to tell their own stories and to feel respected. "We don't want them to feel like someone's giving them a handout. Having the 'local experience' is probably how you like to travel – it's definitely how I like to travel. But nobody's doing anyone a favor; everyone's winning."
Group trips for solo female travelers
In 2015, Katalina started hosting and planning trips for others. "A lot of my friends were approaching me to say, 'Hey, I want to go to Colombia with you' or 'I want to go to these places you're getting to see' because they didn't feel like they could go on their own. We decided to offer small group trips to these destinations."
More and more people joined the trips – including people Katalina did not know personally – and she realized that the majority of these people were women. Katalina recalls: "At the end of the trip, they were thanking us and saying, 'This is the first time I've travelled in such an immersive way. I can let my hair down, I can have fun, and not have all these concerns around safety.' They said they had the independence of solo travel, but the safety and comfort of a group, and we just kept hearing this over and over again.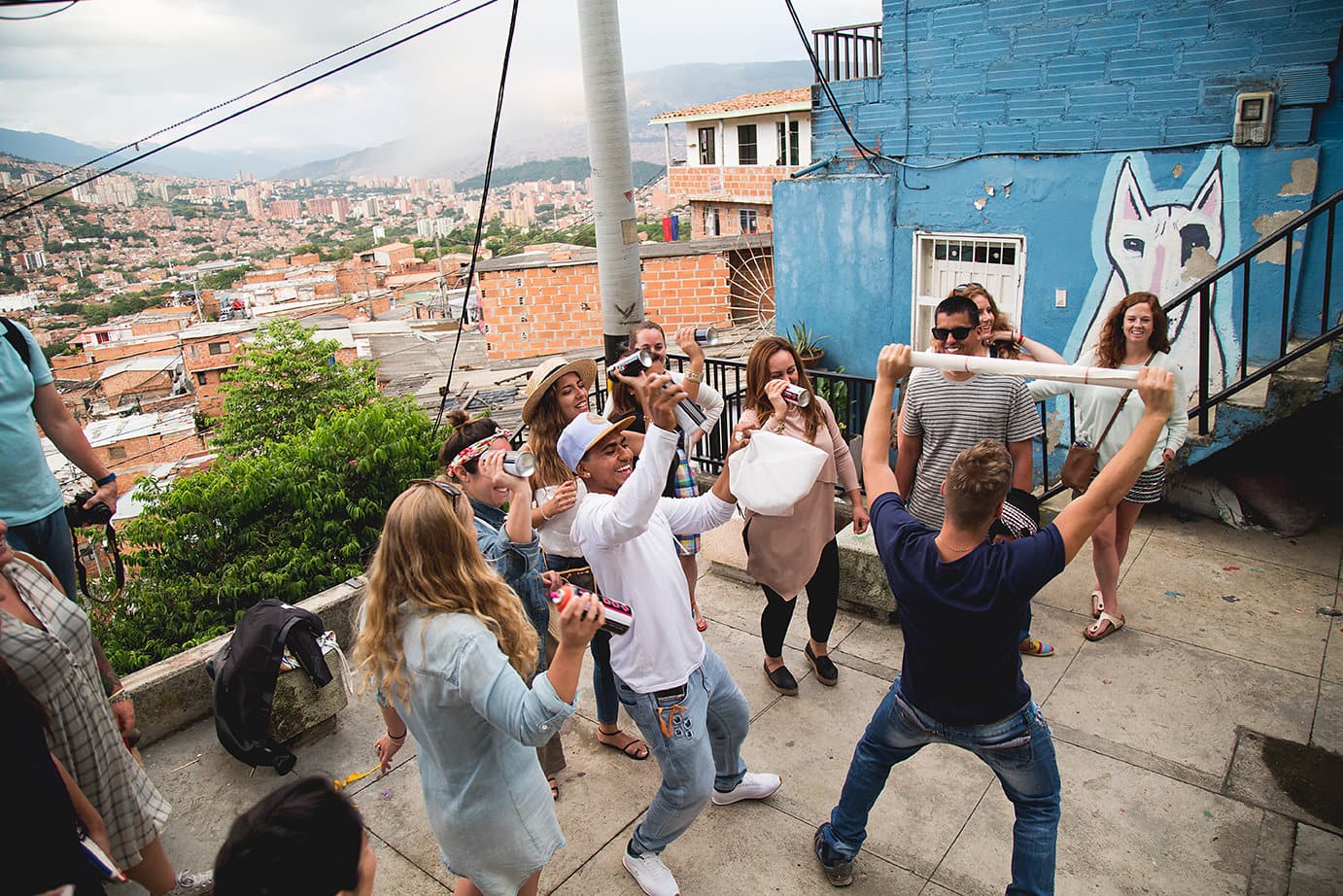 El Camino Travel group trips bring safety and freedom © Erin Springer
"As a woman traveler, I totally get it. I'm on the extreme end of off-the-beaten-path travel: I've gone hiking with former guerrilla soldiers in the rural mountains of Colombia! But I actually hate traveling alone," she muses. The nascent ECT team reassessed the market as a whole and realized no-one was focusing on the unique needs and priorities of women travelers.
"We decided we were going to double down on serving women travelers and give them the best experience possible that empowers them to experience the full potential of this world," Katalina explains. And that's when ECT took off. "We were experiencing huge growth in 2019 and, as for so many people in the travel industry, we thought 2020 was going to be our biggest year yet." But we all know what happened: covid hit.
"We innately understood that for our community, travel is not a luxury, it's a lifestyle – and a huge part of that lifestyle was about to go missing. We wanted to understand how we could best show up for our community when people were locked up and feeling more isolated and more under-stimulated than ever," she adds.
Online community
When unsure what to do, Katalina and her team approached their growing online community and asked them how ECT could help. To this day, it's one of the main suggestions Katalina gives to anyone looking to start or grow a membership business. "We started interviewing them to understand what was going on with them. What were they feeling, what did they need? Why was travel so important? What were they missing the most about travel?" she says.
The ECT team sent out surveys and the information they got back was surprising. "It reframed how we understood what travel meant for our community: for a lot of people, travel was akin to the gym, or the spa or even therapy. It was wellness. Travel was how they sought personal growth, how they were intellectually stimulated," Katalian explains. "Travel was a huge source of their identity and one of their biggest concerns was that a big part of their identity was missing."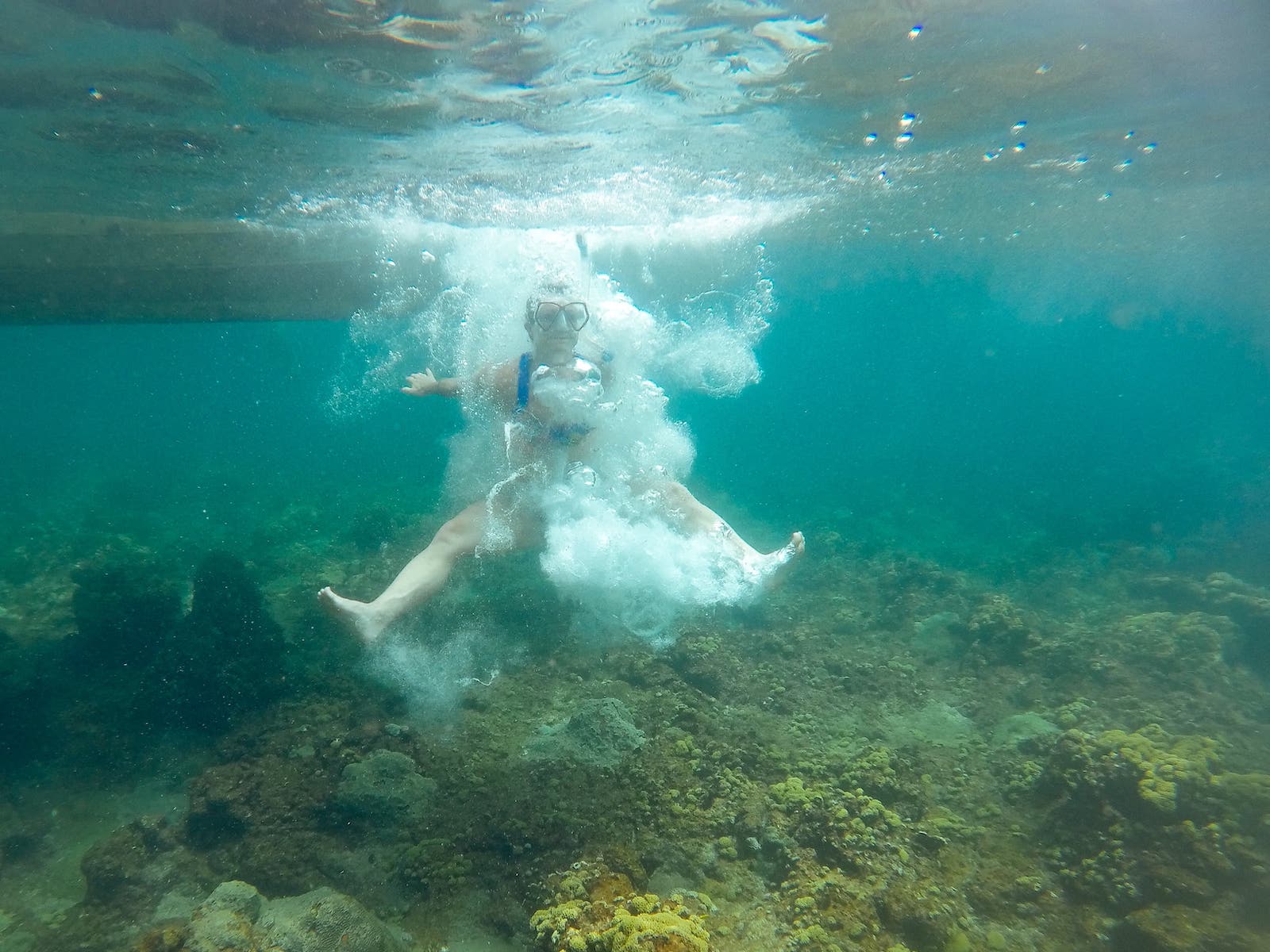 Travel such as diving was essential for ECT members © Valeria Duque
ECT decided to launch an online membership and take everything they had become known for – offline and real-life travel experiences – online. "We brought the world to their living rooms. We connected our travelers to fascinating individuals and hosted three virtual events a week to help them dive deeper into a destination.
"We brought in an all-female samba group from Rio de Janeiro, and designers from Lagos and Accra," she remembers. "At a time when everyone was stuck at home and feeling more isolated than ever, they could feel connected to something – and connected to the world."
From B2C to B2B
Katalina explains that the ECT membership has evolved with the pandemic, enjoying the ability to "stay nimble and have a front-row seat to our travelers' needs and pain points" and then be able to respond to that as necessary.
A surprising revelation was that a third of ECT community members were actually from inside the industry. "They were other travel professionals, other tour operators, and they were people we admired," Katalina explains. Because we were so busy being a small business and trying to grow, we never really connected as an industry." The ECT team asked them why they joined the community. "They replied, 'I'm feeling lonely as a travel professional; my world has been turned upside-down. I love what you guys do so I wanted to connect with other travel professionals," Katalina recalls.
Not only did ECT have a burgeoning community of consumers, but of other travel professionals. "We went to them and asked, 'What do you need from us?' and in response we launched several initiatives," Katalina says. We launched entrepreneur office hours, brainstorms, we highlighted the work of destination experts in Egypt, Jordan, Japan, Portugal and Spain."
The culmination of online to offline
Then a miracle happened: the world started opening up, and people were traveling again. Members would ask questions about actual travel in the forum, and the community's industry professionals would write back with detailed responses. "It's completely different from TripAdvisor or a free Facebook group," explains Katalina. "When you post on TripAdvisor you don't know who's answering you, you don't know the quality of the response, and most of the time it's not great information."
"This is a highly curated forum; if someone books a trip with us, that's great. But the other reason members are so involved is they're getting a ton of value themselves. The community is able to have a conversation, post their questions, and another expert will jump in and give them the best responses." Katalina thinks there's a strong 'pay it forward' quality to the group; a kind of online information karma for travel professionals. "Even a lot of the travelers – the community members that are consumers – have this mentality," she continues. "They respond and say, 'Oh my gosh, you guys were so helpful. I want to make sure I'm as helpful as possible too.'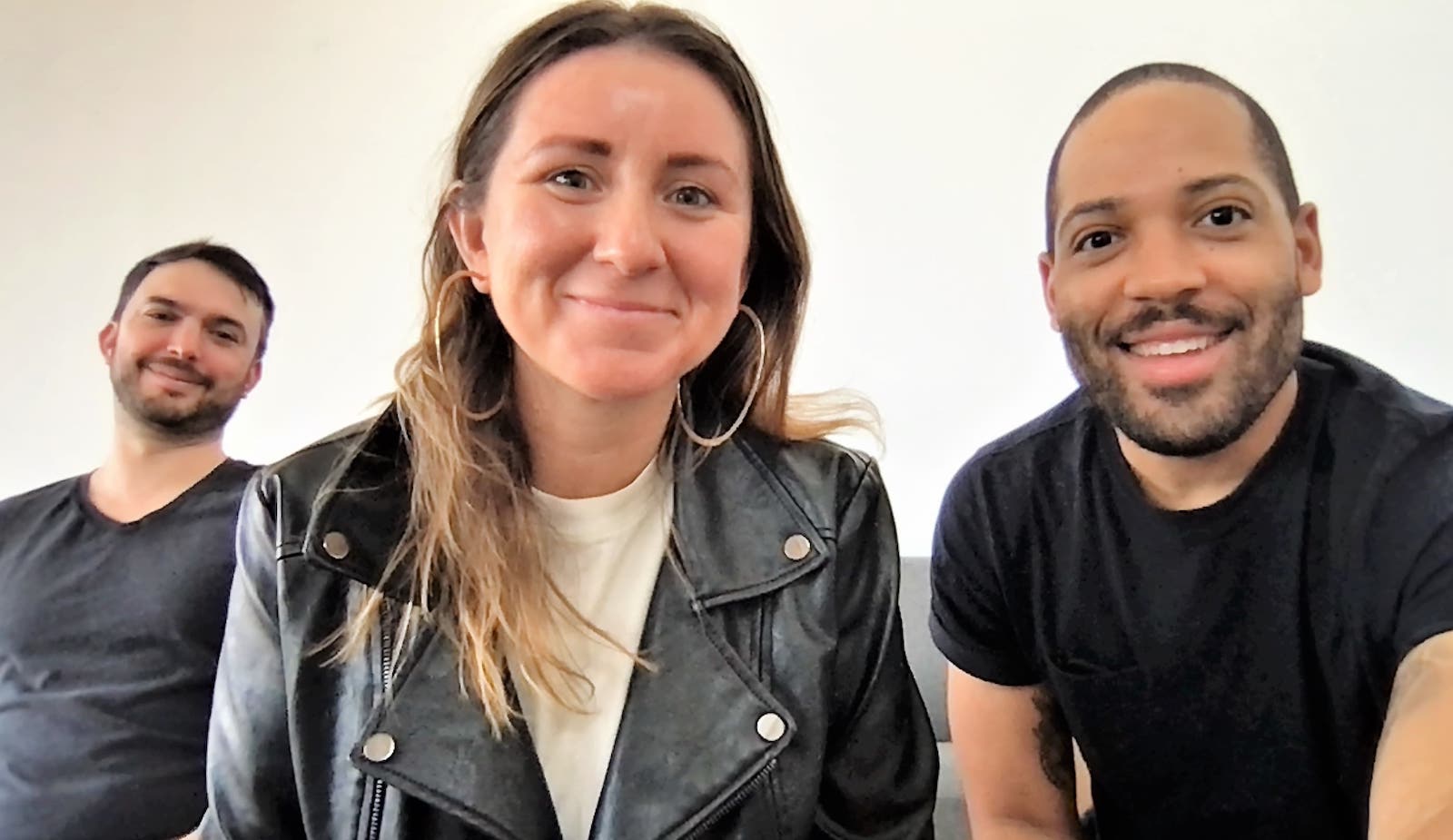 Katalina and some of the ECT team
"We've seen a lot that people are joining because they're sick of the Facebook groups. People are mean to each other! It doesn't feel like a community: you ask a question and for whatever reason you're criticized," Katalina comments. She confirms that this is why it's so important that there's a paid element to ECT. "It gets the right people in there. When you're paying, it's a different mentality: you want to be there; you want to make a positive contribution," she agrees.
This nurturing of positive input begins at the very start. When anyone joins the community, ECT's community manager sends the member a message right away, helps them get set up and encourages them to set up their bio. Within a week, Katalina as the CEO also sends them a message, personally welcoming them to the community. "I ask them why they joined our community, because we want to make sure we are working hard to build the best community out there," she says. "Any insight they can give allows us to better serve our women travelers."
Never stop listening
It's this 'always listening' approach that translates perfectly from the origins of ECT to the current day. For anyone looking to found a membership business, Katalina preaches what she practises: "If you're considering launching a membership community, or a travel company, first go and talk to your ideal customer, or ideal community member. There's so much noise out there; you have to think about your unique perspective. What is going to make your community or your company different? Are there going to be enough people interested in it? How can you add value?"
Katalina spent two years working on El Camino Travel before she went full-time: "I learned a lot in those two years, but didn't dive in until I felt we had something very special. This wasn't a side hustle; it was like having a second full-time job!" she jokes.
Sometimes Katalina would get a large consulting contract and that would be enough money for three months so she would take time off and work on El Camino. "When you don't have that financial pressure, you're able to take more risks," she adds.
Taking risks seems to be part of Katalina's constitution, much like an inherent want to listen to her community. After all, many would agree that being a female solo traveller is still very risky, even with the security of the ECT community at her side. But it was that initial 'risky' trip, to Guatemala, where she had the conversation that plotted the course for El Camino Travel. And of course it's no surprise that she heard those fateful words, 'Thank God for tourism!', because she had been listening intently to her driver.